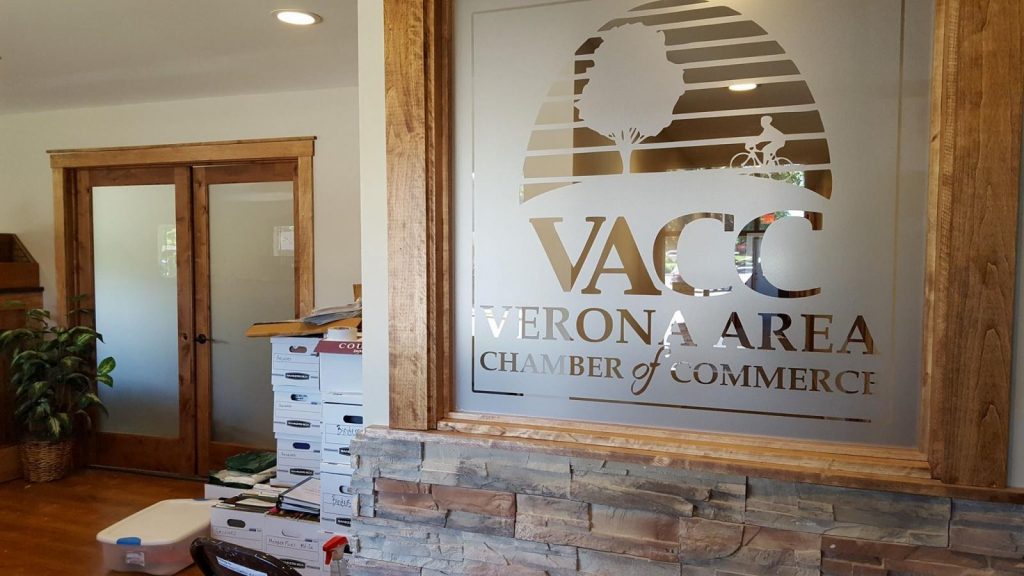 "The Verona Area Chamber of Commerce proactively promotes, supports and enhances economic growth and community well-being."
The Verona Area Chamber of Commerce is a partnership of businesses and professional people working together to build a healthy Verona economy and continually improve the quality of life in our community. The Verona Chamber's mission is to proactively promote, support and enhance economic growth and community well-being. Your success is our business.
We are thrilled to provide you with beneficial business and community materials along with information on our hometown attractions. Our beautiful four-season weather, extensive park, recreation and bike trail systems, as well as our top-notch schools, provides an inviting atmosphere in which to work, live and play.
The strength of our community is clearly evident by the dedication of our 300+ Chamber members, many of whom help support the Chamber through their membership and sponsorship investments. The Chamber's members include businesses, associations, organizations, nonprofit groups and individuals. Veteran Verona organizations and businesses bring valuable local experience to the Chamber and we welcome new members who bring a variety of perspectives and fresh ideas.
Our Board of Directors consists of 12, member-elected individuals who decide policy and set goals based upon the Chamber's mission. The executive director, Le Jordan, manages the Chamber's day-to-day operations. The Chamber office is located at 120 West Verona Avenue.
The Chamber fulfills many roles - economic development and planning, tourist information center, business advocacy, economic counseling, referral service and more. We encourage you to explore our website and become our friend on Facebook™. Please visit and patronize our many Chamber member businesses – all friendly and willing to assist you in any way possible.
Whether you are new to Verona or have been here for years, the Verona Area Chamber of Commerce invites you to become a member.
If you need additional information, please do not hesitate to contact us. Our knowledgeable and friendly staff is happy to help you to ensure your experience in Verona is exceptional!